Hybrid Flex is...
25% STRONGER
Hybrid Flex combines the material properties of tempered glass and polymer silicate, making it 25% stronger than regular iShieldz, while reducing chips and cracks for a premium protection.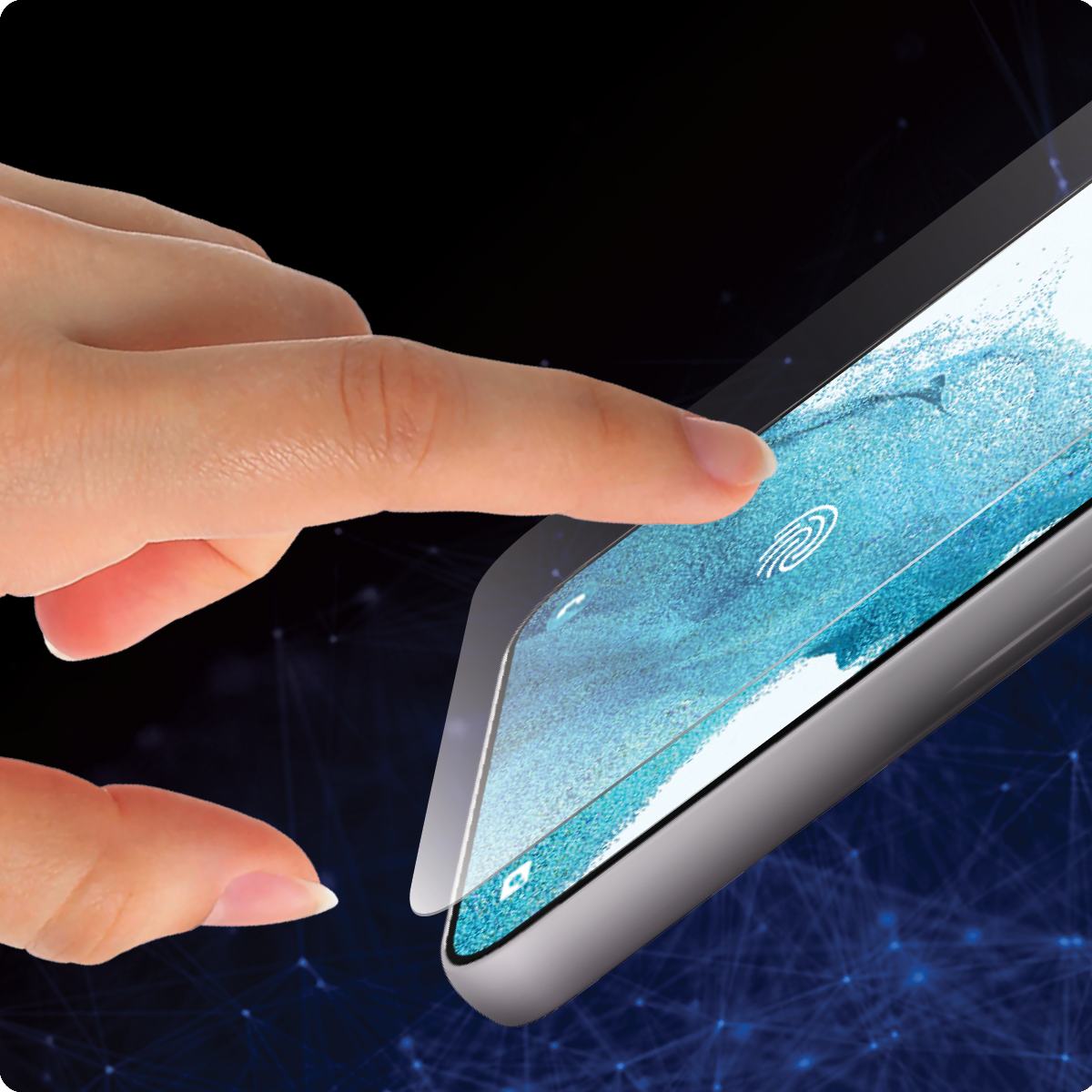 HYBRID FLEX IS...
FULL ADHESIVE
The Hybrid Flex is designed to cover the entire surface of the screen and adhere completely to it provinding full coverage and protection from scratches, cracks, and other types of damage. It is made of a durable and clear material that is easy to apply and leaves no residue when removed. Additionally, it does not affect the touch screen sensitivity or clarity of the device screen. Making it ultra touch sensitive, while giving it a glass-like feel.
HYBRID FLEX IS...
ANTI-BACTERIAL
Hybrid Flex tempered glass is infused with Silver Ion (Ag+) and cupric nitrate compounds for antibacterial protection. These elements are introduced during the tempering process at high heat to infuse antibacterial properties into the glass: it helps kill surface germs while also increasing the strength of the adhesive glass. Coating inhibits the growth of bacteria on your phone's screen.
HYBRID FLEX IS...
BLUE LIGHT SAFE
Our Anti-Blue Light coating provides an additional layer of protection from the modes in todays smartphones, while maintaining the colour vividness of your screen. This coating protects your eyes by reducing up to 44% of the harmful blue light, giving you a better night's rest.
SHIELD ALIGN
Everything you need for a perfect installation is included in the package. Our Shield Align™ ensures precision alignment of the protector on your device and is 100% recyclable when installation is complete.
LIFETIME WARRANTY
Premium materials, supported by a lifetime replacement program.
iShieldz
FOR THE PLANET
iShieldz is committed to protecting our environment and building a greener, more sustainable future. We are committed to reducing our environmental footprint, by continuously finding ways to reduce the amount of packaging we use.